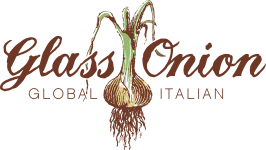 18 N Main St, Weaverville, NC 28787, USA
18 U.S. 19 Business
Weaverville
North Carolina
28787
US
Before we packed up and left our home in New York, we had been head chefs at two of the highest-rated restaurants in the Hamptons on the eastern end of Long Island, Robert's in Watermill and World Pie in Bridgehampton.  Yet, all the while that we were running our respective kitchens, we kept a small fire burning for the dream of opening our own idea of a great restaurant someday.  Our plan was to find the most promising, picturesque town in the country, where the people were varied, smart, good-looking, and hungry for the kind of genuine culinary thing we do.
Hello, Weaverville.
If you recall, 2012 wasn't the greatest year for risky business moves.  Back then, our hope was simply to survive.  But, in fact, we flourished.  And you made it happen.
Whether you are local or just visiting, a weekly regular or an occasional diner, we thank you for your patronage.  We also salute the unique community of area farmers and artisans who supply us with the freshest local ingredients–all the sustainable essentials needed to keep Glass Onion fulfilling the promise we made to customers from the start:  To provide simple, delicious meals (lunch & dinner), made strictly with the freshest, prime-quality ingredients, expertly prepared (that's us), promptly served, and courteously priced.
Buon Appetito.
Eddie & Natalie