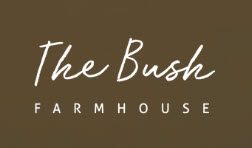 151 S Ridgeway Ave, Black Mountain, NC 28711, USA
151 South Ridgeway Avenue
Black Mountain
North Carolina
28711
US
The Bush Farmhouse plays hopscotch with South African flavors, cuisine and drink. So what exactly is that? Well, like America, South Africa is a nation of immigrants. Europeans borrowed from, blended with local African cuisines, and vice versa. It's glorious, flavorful cooking – made for lively tables, sharing and good cheer.
Chef and owner Mark Henegan has been in the restaurant industry for over 30 years. From his time at Il Buco in New York City he went on to open Madiba in Brooklyn in 1999 and then Madiba at MIST in Harlem in 2014. He has called North Carolina home since the early 2000s and have now created The Bush Farmhouse, his latest concept in South African inspired eating.
The Bush Marketplace…From house made sauces to local curiosities and fresh farm greens & vegetables, The Bush Farmhouse market highlights the best of Black Mountain and surrounds.  The market is open daily and the Farmer's market every second Saturday of the month.